Litigation Support
Key Evidence specializes in electronic document management. With our electronic format, you can manage your deposition library on convenient CDs or in our easy-to-use online document depository. If you have stacks of paper documents, Key Evidence makes conversion easy with advanced imaging technology. We use high-end scanners and OCR (Optical Character Recognition) to turn your unwieldy files into searchable data.
Scanning & OCR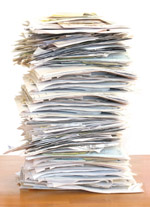 OCR (Optical Character Recognition) is the technology that turns stacks of paper into usable data. Using award-winning document imaging software and viewers from IPRO Technologies, we provide the most powerful solutions available.
Our high-speed scanners store documents electronically, making copies quickly available on demand. We provide fully indexed paper transcripts, and our digital quality-checking software ensures there are no missing pages. Whether on searchable CDs or our convenient and secure online digital depository, your documents will be available whenever you need them.. We also provide support for real-time viewing and litigation management software systems like Live Note, Summation, Trial Director, and Deposition Director.
Our full range of electronic document management services also includes Bates numbering and indexing. Besides the power of quick keyword and phrase searching and global access, document scanning and document imaging by Key Evidence greatly reduces dependence on paper files, saving you time and effort. When quick and reliable storage and retrieval of documents is critical to your courtroom strategy, Key Evidence provides the technology, and friendly, professional service to bring it all together.
Electronic Bates numbering and indexing
Document creation, preparation and storage
OCR Imaging (Optical Character Recognition)
Full Text retrieval of over 250 document types
User friendly search engine, returns quick results for a keyword or phrase
Contact us for more information.
Electronic Data Discovery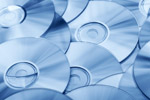 Today, the majority of business information is stored in electronic document data. The electronic data is a critical source of evidence in litigation. Key will ensure winning strategies for collecting, processing, reviewing, producing huge volumes, and electronic evidence quickly and efficiently. Let Key help you find the smoking gun.
Contact us for more information.
Reprographics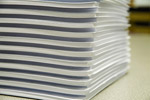 Key Evidence document management accommodates a wide range of document types, our reprographics services are designed to deliver the high quality you need for ease of use and fast access. We provide wide format and full color support so that, whatever the document type, you can still count on our high speed document scanning to transform your data into a convenient and searchable format on our secure online digital depository or convenient CD libraries. Of course, we can still make a traditional photocopy of an oversized or full color document when you need it too.
Key Evidence provides wide format document support.
Full color reprographics ensure your documents are processed into the most usable form possible.
Count on our services for convenient electronic delivery, electronic Bates numbering, electronic indexing, OCR imaging, and full-text-searching of all your documents, photographs, and drawings.
Blueprint reproduction
Oversized copies
Map reproduction
Deposition copying
Discovery documents
Lamination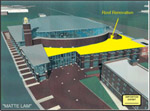 When required, lamination is used primarily for long term protection of an exhibit. Thicknesses available are 3,5,10,and 15 mil. Some types are used to allow an attorney to do highlighting during mock trials and erased prior to the actual trial. Request dry erase lamination when this need arises
Contact us for more information.
Mounting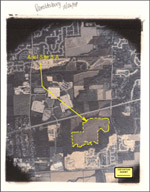 We provide both foamcore and gatorboard for mounting of exhibits, photographs, drawings, and renderings. Foamcore is used for short term cases. Gatorboard is normally used for long term appeals cases where maintaining exhibits in excellent condi-tion over a long period of time is required.